About Us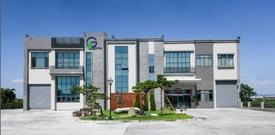 Ginlee was established in 1997 and located in Changhua, Taiwan. We have built an excellent reputation in plastic injection molding, and operates two facilities totaling a combined 750,000 sq. ft.

Ginlee is a full-service plastic injection parts manufacturer providing plastic mold design, forming, manufacturing, printing and assembly. Our products are applied in various industries, such as automotive, aviation, medical and electronic industry etc.
Ginlee specializes in plastic injection molding. We not only have a professional R&D team, but also provide the highest levels of customer service to meet or exceed customer requirements for high-quality and on-time delivery. We offer high volume productions services on precision injection, and we also give our customers cost-effective solutions that satisfy our customers' standard.

Ginlee is officially ISO 9001:2008, 14001 and TS 16949 certified. We aim to satisfy customer's quality testing at injection parts. We also continuously introduce new equipment and renew the inspection instruments to meet customer expectations. For instance, the raw materials that we use meet EU RoHS, REACH and other international specifications. In 2017, we built up clean room to expand our business on the medical industry.

At Ginlee, we never stop learning. We keep pushing ourselves to be innovative and responsive to the industries we serve. Our decades of experience in plastic injection molding make us a reputed supplier. Choose Ginlee; then you win!
More
News
More